By: Masoumeh Price
Last Wednesday of the year know as Chahar Shanbeh Soori (Cahar Šanbé Suri): On the eve of last Wednesday of the year, literally the eve of Red Wednesday or the eve of celebration, bonfires are lit in public places with the help of fire and light, it is hoped for enlightenment and happiness throughout the coming year. People leap over the flames, shouting: Read More




Click on the link and then on the balloons, very interesting
Sal Tahvil: Iran: Friday.March 20, 2009, 15:13:39 PM New York: Friday March 20, 2009, 06:43:39 AM Paris: Friday March 20, 2009, 12:43:39 AM
San Francisco: Fri. March 20, 2009, 03:43:39 AM
----------------
Iranians Celebrate Norooz 2568 at the Tomb Of Cyrus The great!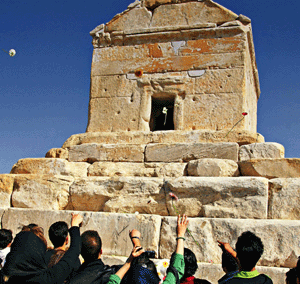 For the Norooz of 2568 (or 1388 in islamic calendar), young Iranians from all the corners of Iran have came to Pasargad to celebrate their new year with the father of Iran, Cyrus the Great. Not only the Islamic Republic have not prepared any ceremony at this crucial cultural site, it has also tried to discourage people from getting there by limiting the transportation and by closing the parking lots.
However, that didn't stop Iranians to get to the tomb and set the traditional Haft-Sin blessed by the books of Shahnameh and Avesta instead of the Quran and they all chanted "Ey Iran".
This is a great movement that has started among the new generation of Iranians and it is not stoppable by any regime."
------------------------------
Shahnameh Khani dar Masjid Soleiman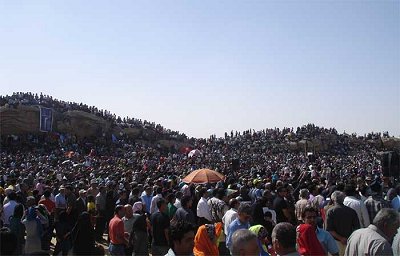 ------------------------------

By Shirin Tabibzadeh
March 20, 2009
As Nowruz approaches, a feeling of nostalgia and yearning fills my heart. The pain of a past long gone and the longing for a dear land that I have not seen for more than two decades but can still revive its scents in my mind, as if it were yesterday, sometimes becomes overwhelming.
Happy New Year from Speaker Nancy Pelosi

Eid eh Shoma Mobarak. It is my distinct honor to bring you greetings on the occasion of Nowruz, Persian New Year. As Speaker of the House, and the Representative from California's 8th Congressional District in San Francisco, I am proud to have a diverse constituency, including a vibrant Iranian-American community that represents the beauty and strength of our country.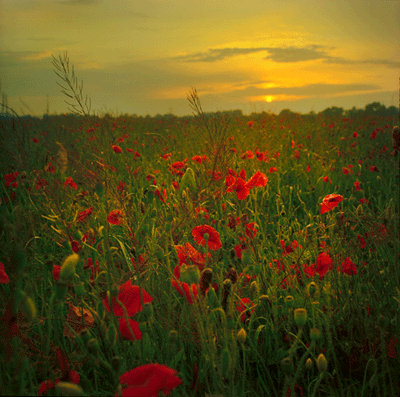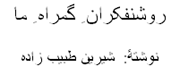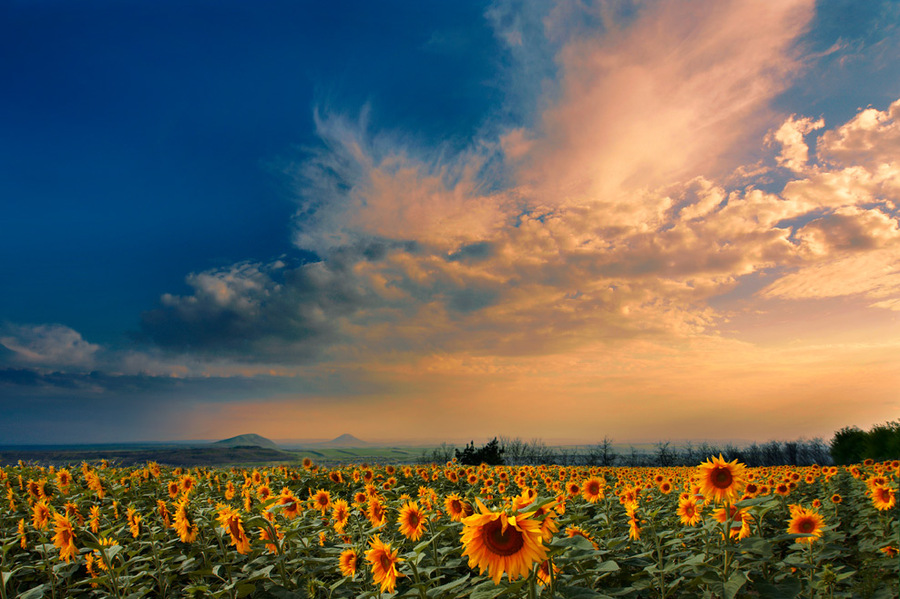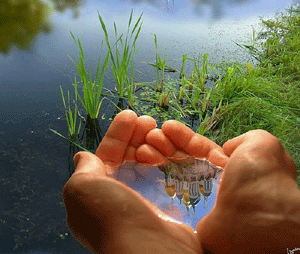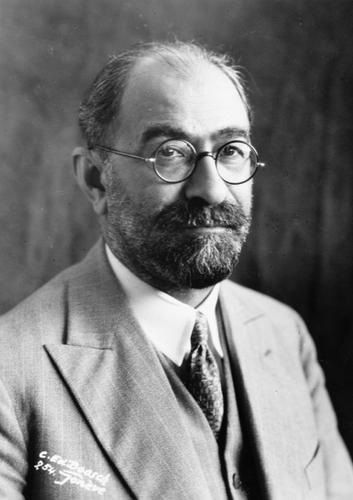 Bazar, Masouleh, Iran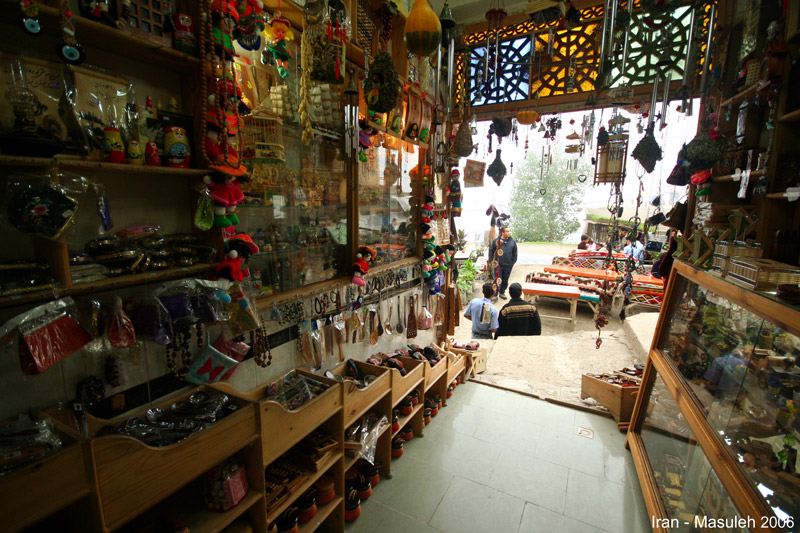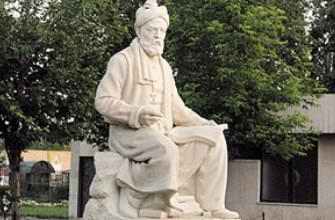 International cooperation to save Isfahan
Please scroll down to read the English version
By: Shahin Sepanta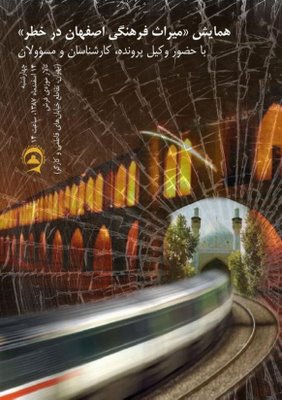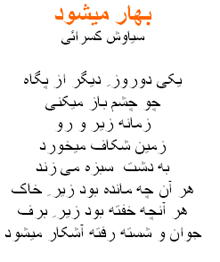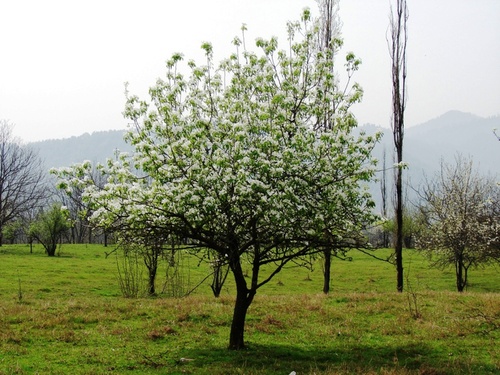 North of Iran
March 8th, The International Woman's Day
By: Shirin Tabibzadeh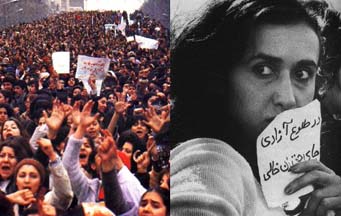 First protests against mandatory hijab shortly after the Revolution of '79 brutally suppressed in Violence 9
Old Tehran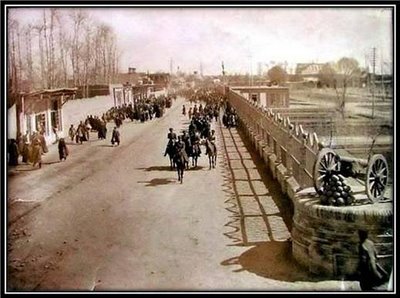 Sent by: Farid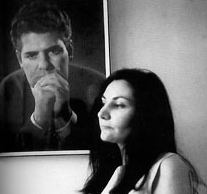 A poem by Ahmad Shamloo appropriate for today!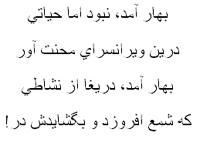 Uramanat - North-Western Iran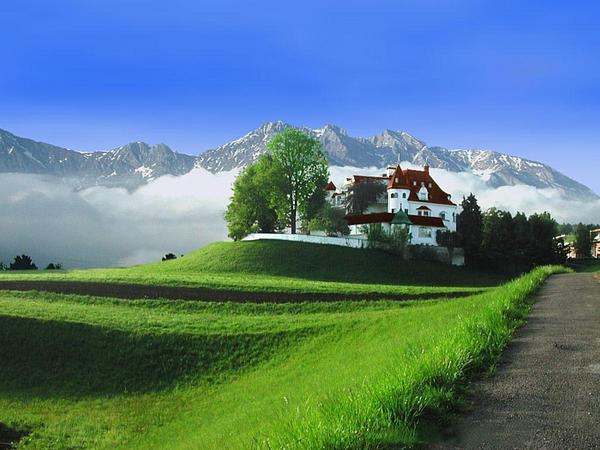 Fars News Agency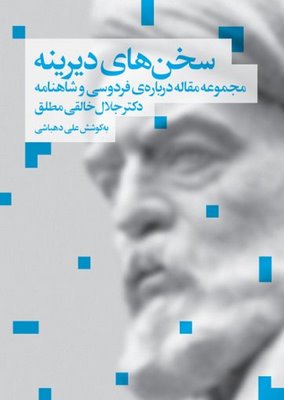 By: Abbas Milani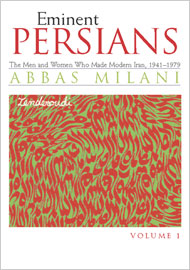 Honeymoon in Tehran: Two Years of Love and Danger in Iran (Hardcover)
by Azadeh Moaveni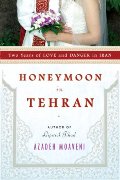 Chahar Baagh, Isphahan, Iran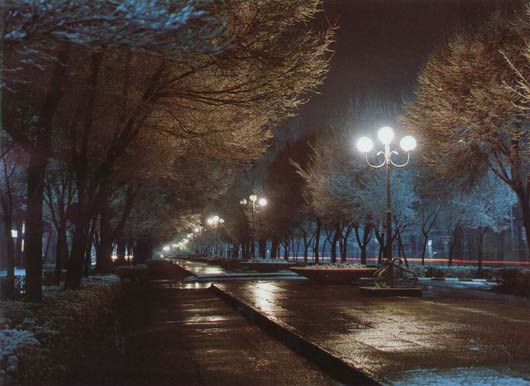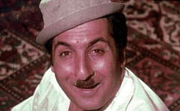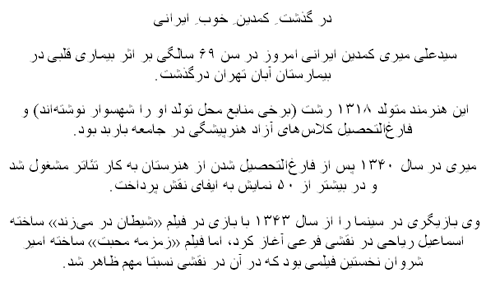 Golhaay-e Rangarange
Flowers of Persian Song and Music: Davoud Pirnia
Jane Lewisohn
School of Oriental and African Studies, University of Londodn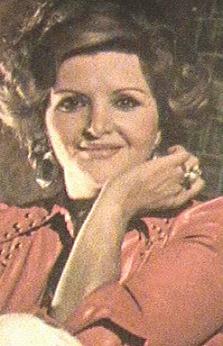 Beautiful Pouran
Ghashghaaee Women, Iran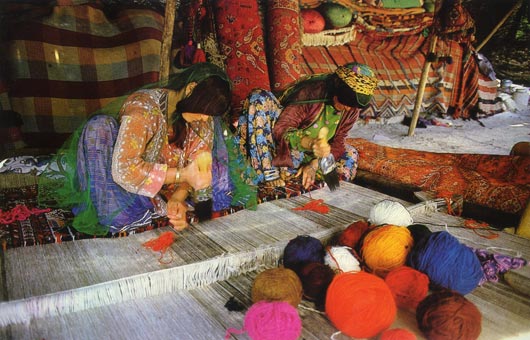 La Princesse Noor D'Iran: Un Cœur A Prendre !

France's Point De Vue Mag's Valentine Issue puts eldest Daughter of Crown Prince Reza and Yasmine Pahlavi into Glamorous Spotlight
Two articles by: the one and only Darius Kadivar!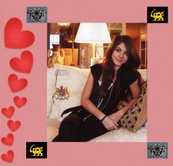 --------------------------
International Press Speculates on George Clooney's Latest Flame: Fatima Bhutto, the niece of late Pakistan's Martyred Prime Minister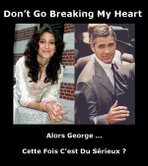 -----------------------------
Guardian
Sent by: D. Kadivar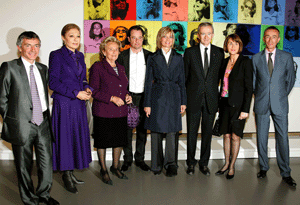 Victor Borge - he was so great

Hands off! The funniest night at opera you could get
With Marilyn Mulvey
Victor Borge - "A Mozart Opera"

Victor Borge, born Børge Rosenbaum, was a great entertainer, a humorist and world-class pianist. Known as the Great Dane and the Clown Prince of Denmark.


Luciano Pavarotti - 'O sole mio
Just lovely!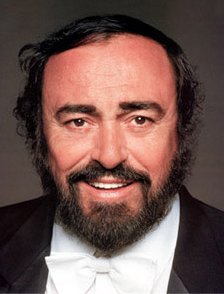 So wonderful l! take a mental trip!
Les grande merveilles du monde

Stardust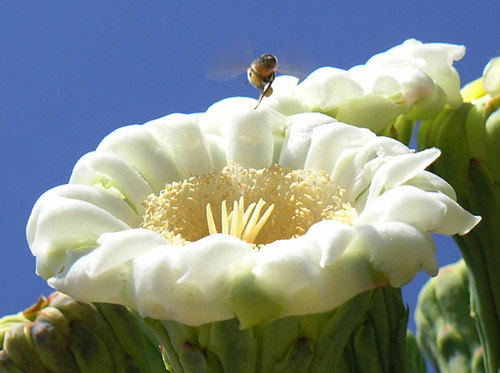 Child Prodigy


The Next Mozart? 6-Year Old Piano Prodigy Wows All
"Do not stand at my grave and weep; I am not there; I do not sleep. I am a thousand winds that blow; I am the diamond glints on snow. I am the sunlight on ripened grain; and I'm the gentle Autumn rain. When you awake in the morning hush, I am the swift uplifted rush of quiet eagles in circling flight. And I'm the soft stars that shine at night, do not stand at my grave and cry, I am not there...I am Life! Alive!" --G. J. List
Painting by: Salvador Dali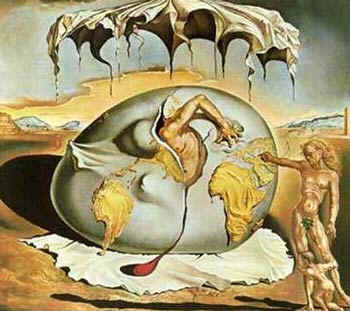 Geopoliticus Child Watching the Birth of the New Man (1943)
"There is a time in every man's education when he arrives at the conviction that envy is ignorance; that imitation is suicide…The power which resides in him is new in nature, and none but he knows what that is which he can do, nor does he know until he has tried." --Ralph Waldo Emerson



The Birth of Venus
By: Sandro Botticelli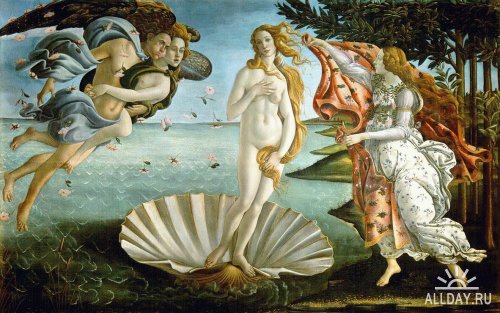 The Birth of Venus is a painting by Sandro Botticelli. It depicts the goddess Venus, having emerged from the sea as a full grown woman, arriving at the sea-shore (Venus Anadyomene motif). The painting is currently in the Uffizi Gallery in Florence.
Compare!
Dokhtar-e shayesteh?!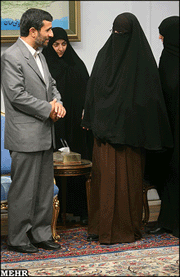 Just to laugh! or cry?

Baghaali in Ramsar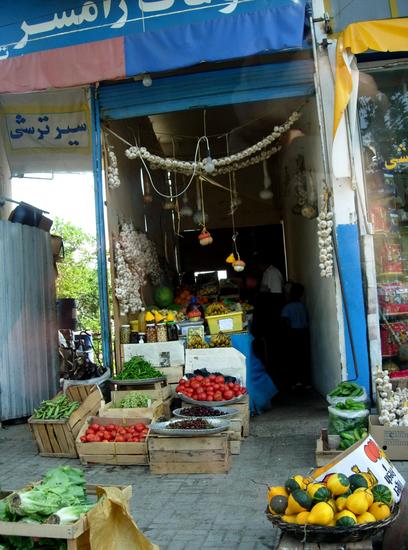 Iranian Films
@
Tiburon International Film Festival

March 19-27, 2009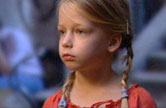 --------------------------
Kahrizak Foundation
You are cordially invited to join us at Kahrizak Foundation's Annual Norouz Bazaar.
Date: Saturday March 14th
and Sunday March 15th
From: 9:00 A.M. to 5:00 P.M.
Location: Quinlan Community Center
10185 N.Stelling Road
Cupertino, Ca 95014-5700
This is a fun-filled weekend of festivities with traditional Persian food and music.
Kahrizak Foundation is a California 501(c) (3) Corporation and your donations are tax deductible.
For any inquiries please call: 408-501-8820
----------------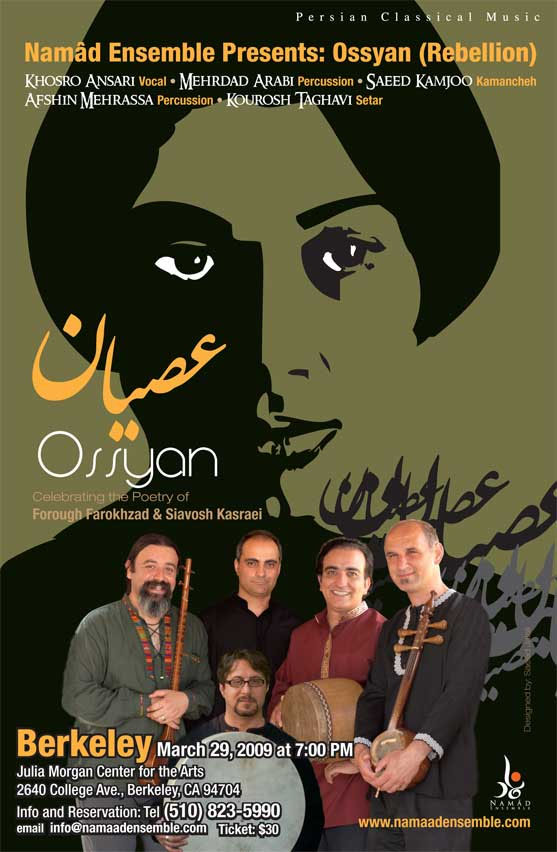 ---------------------
Homayoun Shajarian concert Friday May 22 at CSUS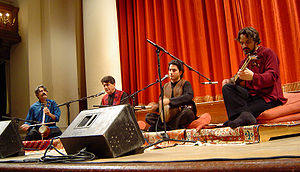 As we have advised before, Shajarian and Dastan group concert will be held on Friday May 22 at CSUS. Tickets will be available mid March at $70, $50, and $35. Tickets, and seats, will be assigned on a first-come first-served basis. We have already had several calls for tickets, which will have priority. However, if you wish to have tickets reserved for you, with higher priority for better seatds, please either call us and leave a message, or e-mail us. Please leave your name and phone number. Thank you.
Center's phone #: (916) 705-8798
E-mail address: centeratsac@gmail.com
Iranian and Middle Eastern Studies Center (IMESC)
California State University, Sacramento (CSUS)
-------------------
Bozorgdasht-e Dr. Mohammad Ali Mojtahedi
Please join us to celebrate lifetime achievement of Dr. Mohammad Ali Modjtahedi that will be held on April 19, 2009 at the UCLA faculty Center. Details of the program in English and Persian have been attached with this announcement. For those of you who would like to purchase ticket through website, please use the link: www.dabirifoundation.org/event. For those of you who would like to purchase ticket by check, please fill out the enclosed form.
----------------
Kayhon Kalhor with Brooklyn Rider
at the Palace of Fine Arts, San francisco

April 5, 2009
7:00 p.m.

Tickets are $20/$30/$35/$55 and are available by calling 1-866-920-5299, or online at sfjazz.org or in person at the SFJazz Box Office, 3 Embarcadero Center, lobby level (no service charge)

-----------------------
Call for Papers –Abstracts due April 15, 2009
In the World, At Home:
A Conference Commemorating Thirty Years of Afghan
and Iranian Diaspora Culture in the United States
October 23-24, 2009
California State University, East Bay (CSUEB)
Hayward, California