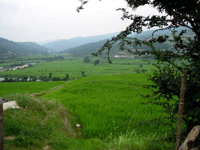 Louis Armstrong - What A Wonderful World
Happy Valentine's Day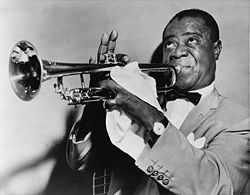 Death of a fine man
Ardavan Davaran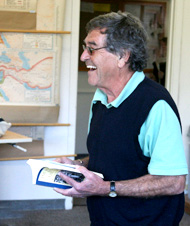 I liked your laughter, In memory of Ardavan Davaran
by Majid Naficy
Ardavan Davaran was a professor of English literature in Notre Dame De Namur University in North California. In 1996 Ardavan edited an issue of Literary Review dedicated to Iranian literature in diaspora published by Fairleigh Dickinson University. He passed away on January 28, 2009.
------------------------------
30 years after the revolution

21 Bahman, aghaz-e jang-e khyabani dar Tehran
What Jebheh meli had to say about Khomeini's return to Iran
Dr. Baraheni on this same subject
Khaaled Mash'al in Tehran!!


Jona Lendering's Crusade against Cyrus the Great
By: Saam Safavi-Zadeh

Cyrus the Great is often cited as a favourable ruler by historians and history itself. Not so, according to Jona Lendering, the keeper of the Livius.org website. That website is widely consulted by history enthusiasts as well as academics world-wide.

-------------------

-------------------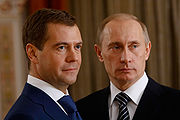 Putin/Medvedev
-------------------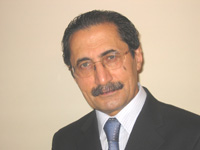 --------------------

BBC
42 years after her tragic death

--------------------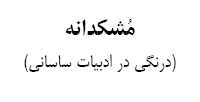 By : Dr. Jallal Khaleghi Motlagh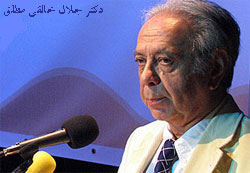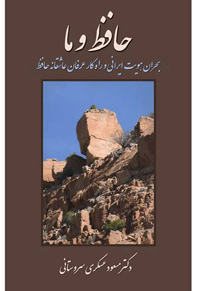 -------------------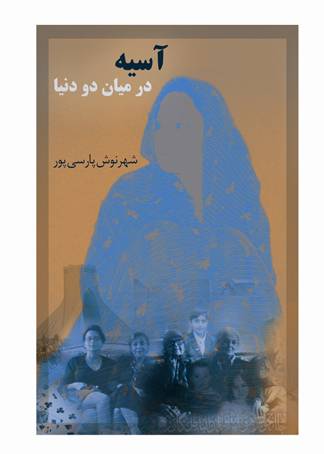 Wedding of the year!
Maryam and Ashly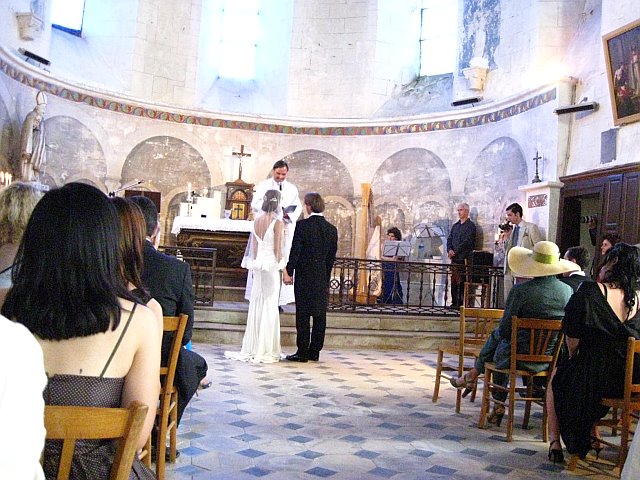 The New Iranian Year is declared by
The Pasargad Heritage Foundation,
As "The Year of Isfahan's Cultural and Natural Heritage"
Acting Globally, Living Locally
SF Chronicles

How Simin Marefat, an unstoppable nurse at UCSF, aids Africa, one orphan at a time

An Iranian angel -Thank you simin-e aziz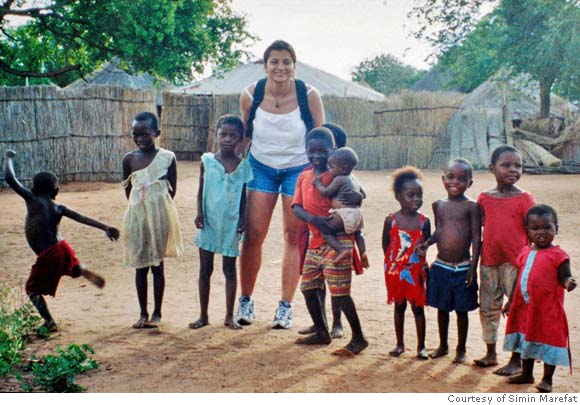 --------------
Iranian chess master defeats Russian Karpov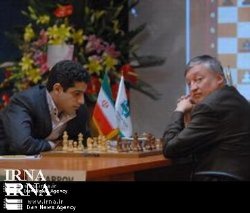 Iranian chess grand master Ehsan Qaem-Maqami overpowered seven-time World Chess Champion Anatoly Karpov 10.5 to 9.5 points.
Qaem Maqami played 12 blitz games with Russiangrand master and former World Champion, winning six of the games and being defeated on five counts, while finishing equal in a single event.
Eventually the Iranian managed to leave his famous rival behind by 6.5 to 5.5 scores.
The Iranian master played 20 matches on the whole, winning nine, failing eight and equaling three of the events.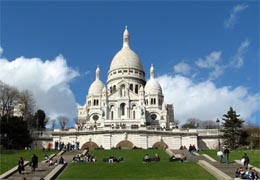 Just beautiful! take a mental trip!
Greek Experts to Help Recover Persian Gulf Shipwreck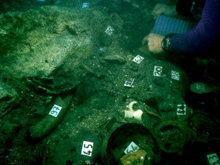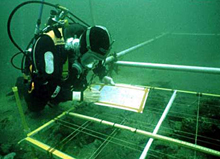 A group of underwater archeologists from Greece is to come to Iran to help Iranian archeologists recover remains of a Partho-Sassanid shipwreck and its cargo, found recently in the Persian Gulf.
Tehran, 3 December 2006 (CHN Foreign Desk) -- Iran's Archeology Research Center has invited a team of underwater archeologists from Greece to come to Iran to help the Iranian archeologists in raising the newly discovered ancient shipwreck from the Persian Gulf.


Ardebil's Handicrafts up for UNESCO Registration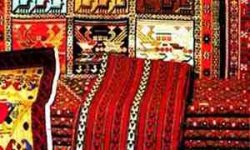 45 works from across the country have earlier been registered by the UN cultural body

Tehran, October 29, 2008: Four handicrafts from Ardebil province will be registered by UNESCO, an Iranian cultural official said.

Head of the provincial Cultural Heritage, Handicrafts and Tourism Department, Masoud Alavian said that this is while 45 works from across the country have earlier been registered by the UN cultural body.
Taking advantage of information technology to introduce the province's handicrafts to the world is one of the priorities of the department, he said, noting that efforts are underway to make known the province's cultural and tourism potentials, the Islamic republic news agency reported.
Speaking at the same gathering, Khalkhal Governor Mohsen Eidi also said that four out of 12 targeted tourism villages are located in Khalkhal, indicating its potentiality in attracting tourists.
Khalkhal, which has a population of 95,000, is located 115 kilometers from Ardebil

---------------------------
Modern Iranian Art Showcasing in London Gallery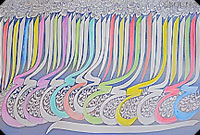 The exhibition features artworks by some 15 contemporary sculptors, photographers, printmakers and painters

Tehran, October 11, 2008: London's Waterhouse & Dodd is displaying artworks by Iranian pioneers in 'Routes: an exhibition of contemporary Middle Eastern Art'.
The exhibition features artworks by some 15 contemporary sculptors, photographers, printmakers and painters originating from the Middle East and Arab world.
The Iranian artists represented by 'Routes' include Parviz Tanavoli, Hossein Zenderoudi, Monir Shahroudy Farmanfarmian, Farhad Moshiri, Naveed Nour and Afsoon.
The exhibition, which is to close Oct. 28, 2008, will be the most extensive selling exhibition of contemporary Middle Eastern & Arab art ever held in London


Cute models, Ghajar era?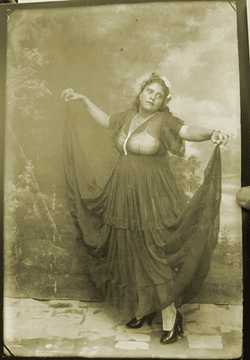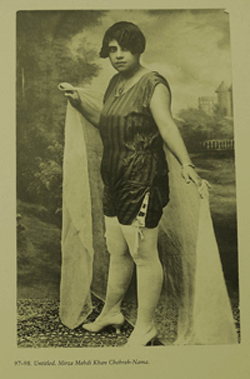 Sheikh Baha'i House in Isphahan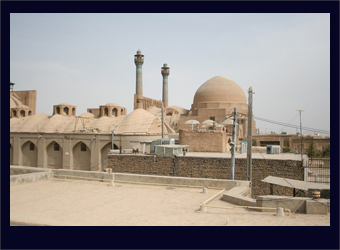 The Sheik Baha'i House was 1996 entered as No. 1756 in the "Asare Meli", as a national cultural monument.
It is located west of the Djame-Mosque (Masjede Jame', built 1300) in one of the oldest parts of Esfahan.
The house has eleven decorated rooms (Otagh-é sinati), a kitchen with Nourgier, a cellar wit a Hos-Khaneh, a roof terrace and a garden with two Baghtesché.
------------------
History of Gorgan an ancient city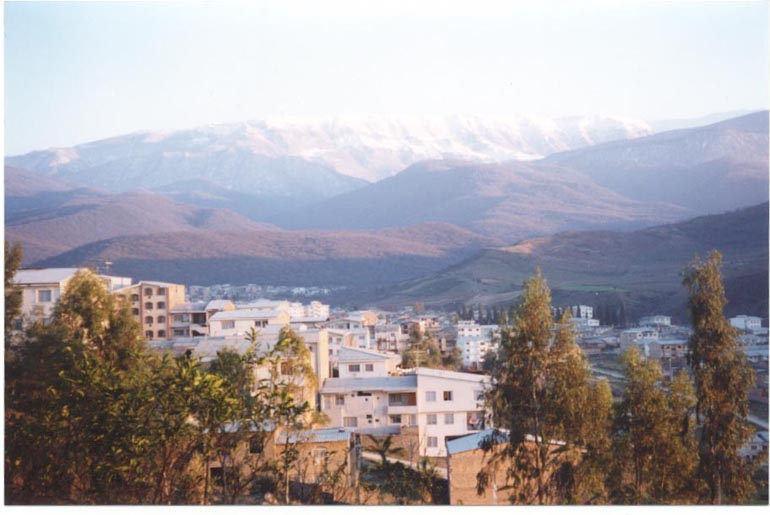 Gorgan, one of the most beautiful cities of Iran
Old Persian VARKANA ("Wolf's Land"), ancient region located southeast of the Caspian Sea. Its capital was Zadracarta (Astarâbâd, modern Gorgân), and it formed part of the Median, Achaemenian (559-330 BC), Seleucid, and Parthian (247 B.C.-224 A.D.) empires, either as an independent province or joined with Parthia. In the list of Persian satrapies given by the Greek historian Herodotus, the Paricanians may have been the Hyrcanians.
Under the same name of Gorgân, two cities of old Gorgân (Jorjân) and Astarâbâd are considered. In 9th AC, the city of Gorgân had its own importance and glory especially in the region of Qâbus Ebne Wošmgir. But it graduaitly lost its importance and finally was destroyed due to Mongols attack. Before Islam (716 A.D.) Gorgân was also one of the important states of Iran that had relative independence most of the time. But in some period has been a part of Parthian (247 B.C.-224 A.D.) territory and greater Xorâsân.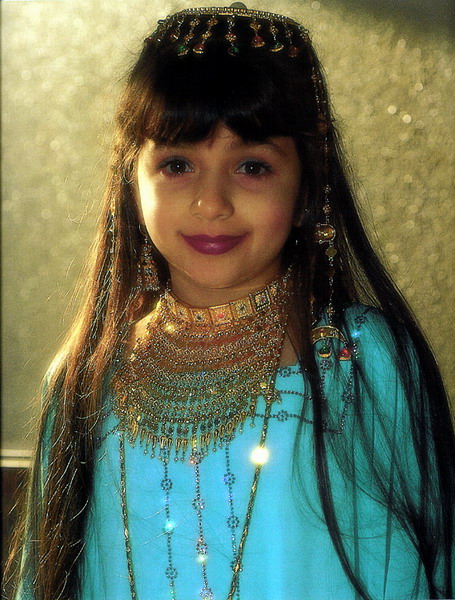 A Turkman girl
Yesterday and today!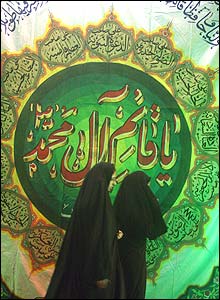 A very interesting interview with Babak Falsafi by: KUSF Radio
Listen to the interveiw and his excellent music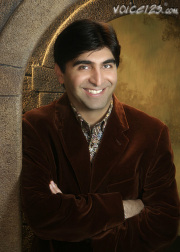 --------------------
Mohammad Reza Golzar, Iranian actor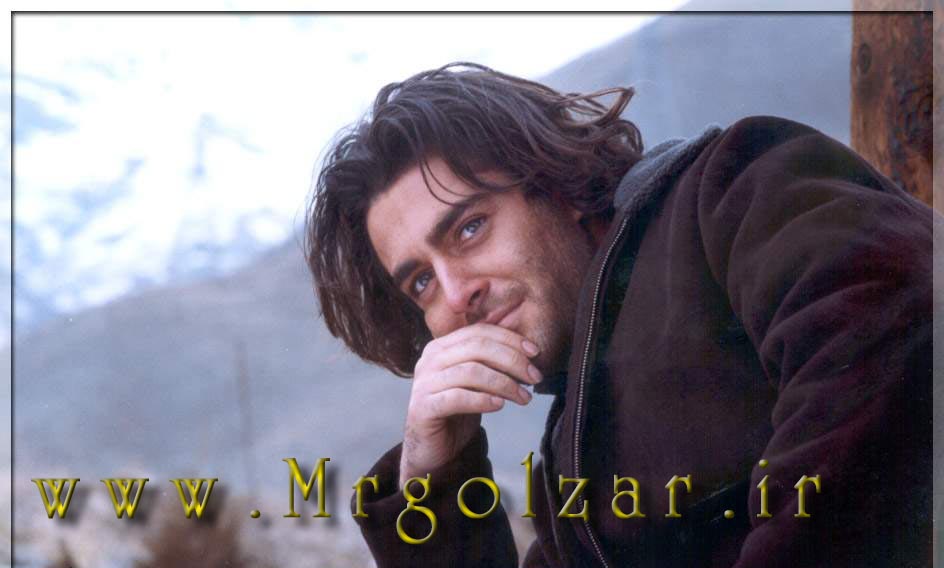 ----------------

Dastafshan, for Santur and Symphonic Orchestra
------------------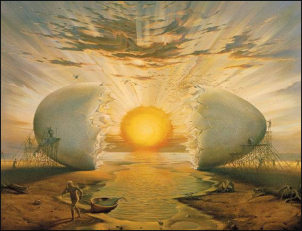 Persian women in ancient time
Things you might not have know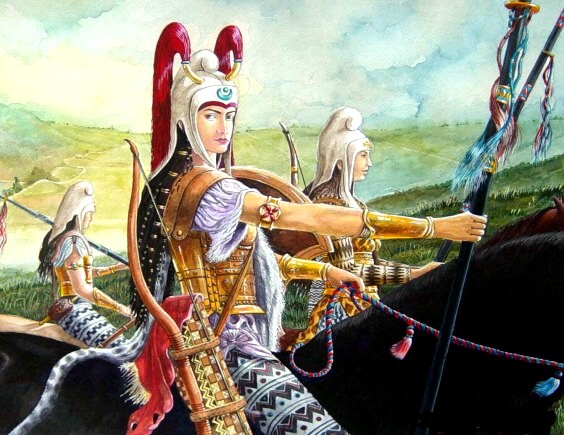 -------------------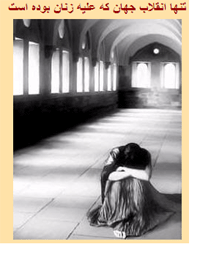 Just amazing, watch it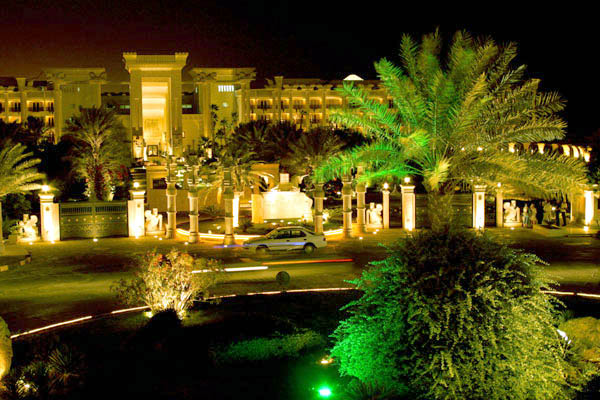 Azadeh Moaveni - Journalist & Author
Commonwealth Club - Silicon Valley
February 25, 2009

As one of the few American correspondents allowed to work continuously in Iran since 1999, Azadeh Moaveni has reported widely on women's rights, Islamic reform, and youth culture. She will discuss her personal experiences living and working in Iran, including how, after facing the threat of arrest, she fled the country to protect her family's safety

Tickets: $10
Info Phone: 800-847-7730

Dates:
February 25, 2009
Times:
Program: 12pm
Book Signing: 1pm

Le Petit Trianon
72 N. 5th Street San Jose, CA 95112
--------------
Stanford Pan-Asian Music Festival, 2009
Feb 13th - Feb 27th

The annual Stanford Pan-Asian Music Festival has established itself as one of the most important Asian music festivals in the U.S. Now in its fifth year, the festival will celebrate Asian composers and explore both traditional and contemporary works across many genres, including orchestral music, computer game music, sacred sounds, and
computer/electronic music. Stanford¹s own talented ensembles plus guest artists will join together to present some of the most outstanding traditional and contemporary music written by Asian composers. The Stanford Symphony Orchestra, Stanford Symphonic
Choir, Stanford Philharmonia Orchestra, Stanford New Ensemble, and Center for Computer Research in Music and Acoustics will perform works by Mohsen Namjoo (Iran), Chen Yi (China), Chen Yi (China), Hyo-shin Na (Korea), Tan Dun (China), Joji Yuasa (Japan), and Yinam Leef (Israel), among many others. Additionally, many of the composers and guest artists will participate in roundtable discussions and post concert talks to converse about everything from the influence of Asian music on American music to the role that governmental politics play in the creative process.

The Festival will run through February 13th- February 27th
http://panasianmusicfestival.stanford.edu
-----------
Ma Jasoos Neesteem (We are not Spies!), is a one man comedy play in Persian written, directed and performed by Mansour Taeed. The play "Ma Jasoos Neesteem" is about the situation of the minorities in Iran specially the Baha'i's. The play explores the taboos and misunderstandings that exists among many Iranians about minorities. Go to Iranian.com to read about this play and see some pictures. This show is going on the road and will be in your town soon!

http://www.iranian.com/main/albums/maa-jaasoos-neesteem

Our next performance will be:
Saturday Feb 28 at 8 pm
Live Oak Theatre
1301 Shattuck Ave.,
Berkeley, CA 94709
Tickets: $20
To Purchase Tickets you can go to:
www.brownpapertickets.com/event/55362
For more info email: mtaeed@aol.com
---------------------
Kamkars Live in Concert

Saturday Feb,28 2009 San Francisco "Palace of Fine Arts "
Sunday March 1st 2009 Los Angeles "Santa Monica Civic Auditorium"

Tickets are available at www.cityboxoffice.com

-------------------
Nowruz Celebration
In harmony with the rebirth of nature, the Persian New Year or
Norooz, always begins on the first day of spring.

Come and celebrate this joyous occasion with GCSF a nonprofit organization.

Saturday March 14th, 2009
6:30 P.M – 12:45 AM
San Jose Scottish Rite
2455 Masonic Drive
San Jose, CA 95125
(408) 978-7483
Donation $75 per person $45 childern under 7
(Subject to availability)
Program includes: Buffet Dinner , Live Band and with DJ Rushid,
Entertainment and dancing.

Dear GCSF supporters
Please Mark your Cal. for Sat. march 14 GCSF Norooz fund raising.
Call or email me for your table reservation.
More detail INFO will be available soon in www.gcsfus.org site.

Thanks Farzad
650- 468-7410
----------------------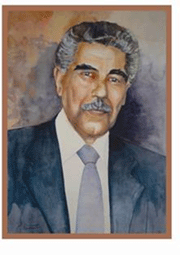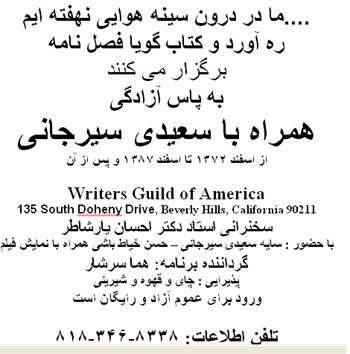 Narenjestan Hotel, Iran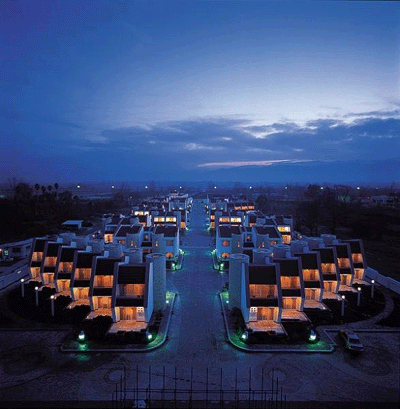 ------------------------