Pictures from Amirkabir University's uprising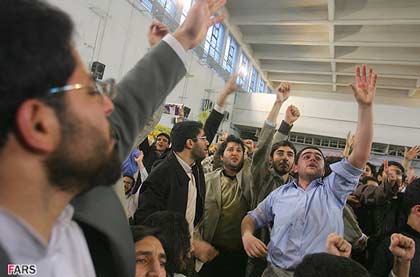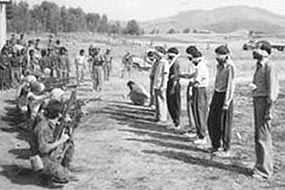 Iran to Host Scholarly Seminar on Holocaust

Agence France-Presse
Farhad Pouladi
Iran said on Tuesday that more than 60 researchers from 30 countries will attend a controversial conference on the Holocaust next week to examine the event without any "preconceived ideas".


The New York Sun
Jonathan Paris and Nazenin Ansari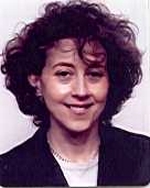 The current buzz phrase echoing in the political corridors of America and Europe is engagement with Iran for advancing peace and stability in Iraq and the wider Middle East. The question is which Iran?


Muslims and the Religious Brain
By: Amil Imani
Our beliefs and ideas make us human, and their quality determines the kind of human we are. We shield and fiercely defend our beliefs and ideas for good reasons:

U.S. Keeps Finger on Pulse of Iran from Dubai
The New York Times
Hassan M. Fattah
DUBAI -- High atop a 1970s-style high- rise building in the heart of this desert city, a group of State Department officials has been setting up offices as part of an ambitious effort by the United States to better monitor Iran and encourage political change there.

Amir Taheri
What to do about Iran? The question has haunted successive administrations in Washington since the raid on the U.S. embassy in Tehran and the seizure of its diplomats in November 1979.

Caught Between Israel and Iran
November 13, 2006
Stratfor
Geopolitical Diary
Israeli Prime Minister Ehud Olmert flew to Washington on Sunday for a meeting with U.S. President George W. Bush. Before leaving Israel, he told reporters that this was the right time to discuss expectations about Washington's Middle East policy during the final two years of the presidency.

National Review Online
Stanley Kurtz
Increasingly, it looks as though the United States may attempt to negotiate a "grand bargain" with Iran. To settle our fundamental differences, Iran would surrender its nuclear-weapons program, stop supporting terrorism, and stop undermining America's position in Iraq.

By: Reza Bayegan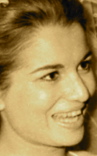 Unfortunately I never got to meet Shahla Samii. My contact with her was through e-mail and in connection with a political campaign waged by a few individuals who were hoping against hope and were using whatever last resources at their disposal to speak up against tyranny and injustice in their homeland.

An object lesson for barbarians
The Orange County Register



Perhaps Saddam's execution will catch the attention of other dictators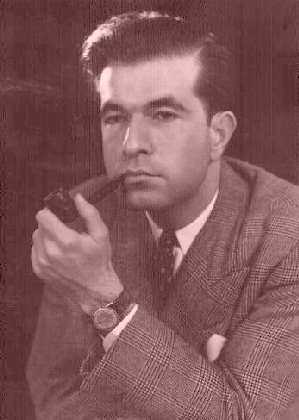 Fereydoun Hoveyda 1924-2006
Amir Tehari

Russia, China Won't Back Iran Sanctions
November 02, 2006
The Associated Press
Steve Gutterman and Edith M. Lederer
Russian and China indicated that they will not support a draft U.N. resolution imposing tough sanctions on Iran for its refusal to halt its nuclear enrichment program.

Islam, Terror and the Second Nuclear Age
October 29, 2006
The New York Times
Noah Feldman
For nearly 50 years, worries about a nuclear Middle East centered on Israel. Arab leaders resented the fact that Israel was the only atomic power in the region, a resentment heightened by America's tacit approval of the situation.

By: Amil Imani
The Mullahs presently ruling the country of Iran are in a fight for their life on two fronts. Of course, you have to look past the narrow prism of the mainstream media to see the serious schisms in the Islamic Republic of Iran.

British police could quiz Khatami on torture claim
timesonline


MOHAMMAD KHATAMI, the former Iranian president, faces possible police questioning when he arrives in Britain this week to accept an honorary degree from St Andrews University.



Razmaayesh America and other countries on the Persian Gulf
(InPersian)

US General: Strikes on Iran possible by 2007

US Air Force General reveals details of possible US aerial offensive against Iran should diplomacy fail to solve dispute over Tehran's nuclear ambition; says 'doing it alone' is not an option for Israel

October 31, 2006
The Wall Street Journal
Bret Stephens
Does the Bush administration seriously mean to give Iran a nuclear bomb? Look carefully at the confidential text of a forthcoming U.N. Security Council resolution, and the answer, it would seem, is yes.