Béjarts Zarathoustra to play in Paris for 4 consecutive Days in May

3 mai
20:30

4 mai
20:30

5 mai
20:30

6 mai
20:30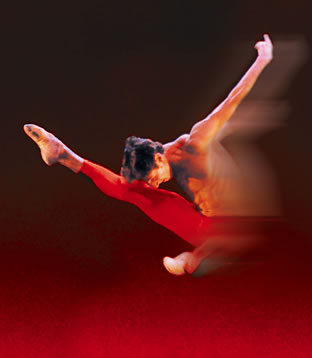 Mahdavikia & Wife

Society of Iranian Architects honoring Kamran Tabatabaii Diba,
designer of Tehran Museum
payvand.com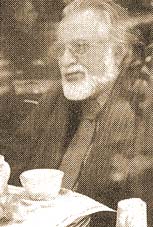 The Society of Iranian Architects and Planners is holding an exhibition and a commemoration ceremony for prominent Iranian architect Kamran Tabatabaii Diba at the Iranian Artists Forum which opens tomorrow, ISNA reported on Friday.
Kamran Tabatabaii Diba
Diba is famous for designing the Tehran Museum of Contemporary Art, the new campus of Jondishapur University, Niavaran Park and Cultural Center, and Jamshidieh Park.
He also designed the Shushtar New City in Khuzestan, a project which is not yet complete.
His traditional designs, in which he eschews the Western motif which has become the mode in Iran, are the key to his success.
Kamran Diba was born in 1937 in Tehran. He studied architecture in Washington and then returned to Iran. He left Iran again in 1977 and has lived in Paris and Washington since then. He was also the first curator of the Tehran Museum of Contemporary Art.
Diba has held several solo exhibitions in Iran. The current exhibition of his works continues until March 2 at the Mirmiran Gallery of the Iranian Artists Forum.

Prince Reza and his family - Nowruz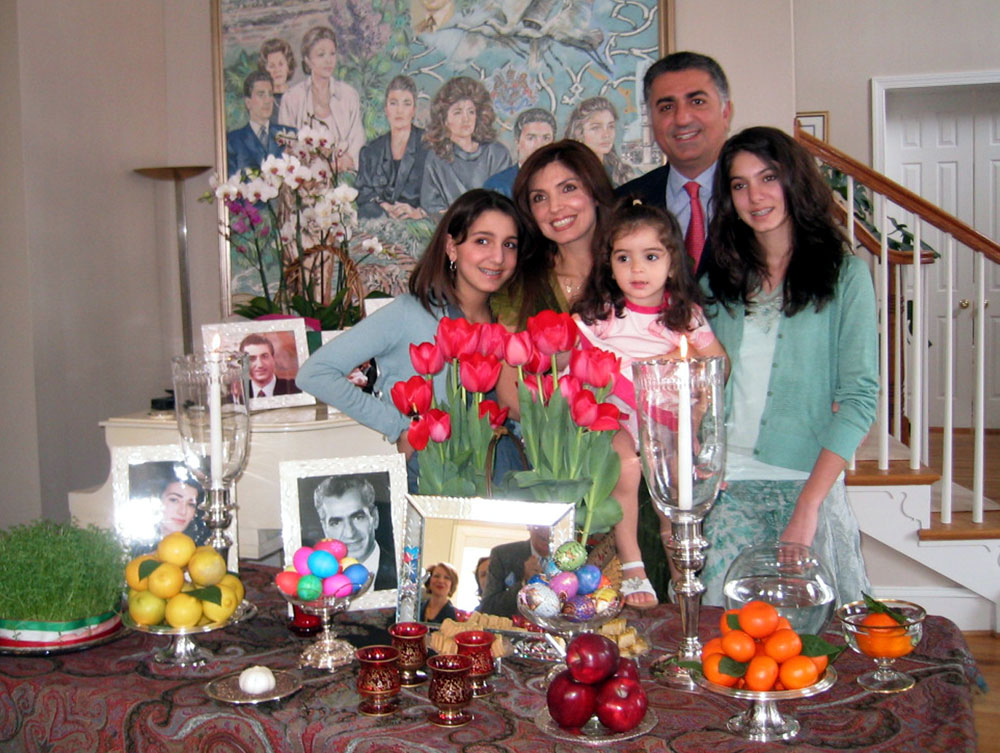 13 bedar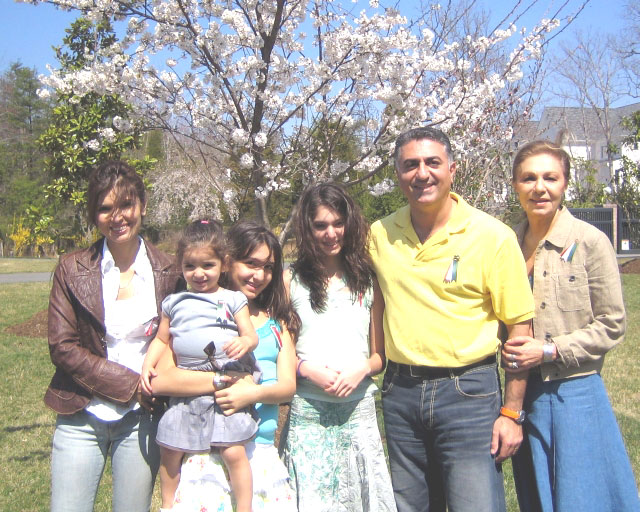 Alexander Moghadam : A passion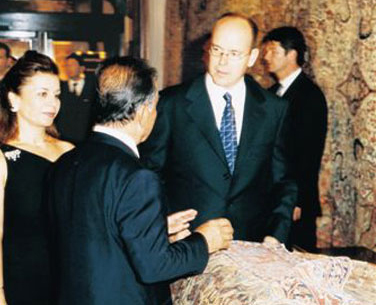 S.A.S. Prince Albert with Alexander and Mitra Moghadam

The legend of the oriental carpet has survived for centuries, travelling far and wide. Whether practical or decorative, simple or richly crafted, it remains part of the soul of a home and the expression of a certain "art de vivre".

Every carpet tells a story with its own language and grammar. This poem reveals itself in different and sometimes surprising ways. The painter Delacroix famously wrote: "the most beautiful paintings I have seen were in Persian carpets".

My passion for the Oriental carpet and more specifically, the Persian carpet has held me captive since early childhood. It has never left me and I had the great fortune to present its most beautiful specimens throughout the whole world. I have been trusted by the greatest names to open their homes to this mysterious and quite wonderful world that is the Oriental carpet. What you discover there will be unique and fascinating.
I can't wait to discover what your world will become...
Alexander Moghadam

Iranian Expat Celebrities concerned by Plight of there Compatriots
Someday The Revolution Song by Nazanin Afshin Jam: http://www.myspace.com/nazaninmusic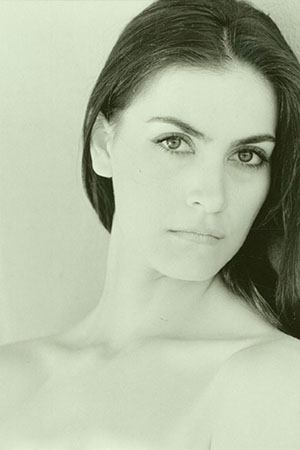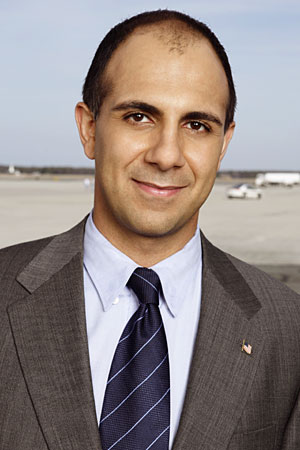 Expatriate Iranian Artists are slowly but surely taking stands in regard to the plight of their compatriots back Home. Former Miss Canada 2003 Nazanin Afshin-Jam, has set herself forward forward to defend the plight of 18 year old Nazanin who has been sentenced to death by hanging in Iran. The young girl is accused of stabbing one of her agressors to death after she and her 16 year old neice were apparently sexually aggressed.

"This is not just a case of an Iranian woman. This is a case of
humanity," Afshin-Jam told CTV Vancouver."She's not a criminal -- she's the victim," Afshin-Jam said.

Another TV celebrity of Iranian decent Anthony Azizi has been gaining fame in the US for his portrayal of a White House Aid to the US President ( Geena Davis) in the popular ABC series Commander in Chief.

Born in NY to Iranian Parents he grew up with parental expectations to become a medical Doctor but instead decided to become an actor instead.
But Azizi says reaching this level of success in Hollywood was not easy. "I had to change my name because I was getting too many calls. My name is Kamal. So that in of itself has been a very difficult challenge because there aren't many roles."
A challenge he overcame. He now uses his fame to promote an issue he cares deeply about.
"One thing that is dear to me is women's rights because women don't have rights, especially in the Middle East and especially in cultures around the world, in Africa, in China. In many countries around the world women are oppressed, they are pushed down. They are not given the same equalities and rights as men. (In) certain countries women can not vote, in certain countries they are made to walk behind men, in certain countries they can not drive a car, in certain countries they can not be seen in public without a man as an escort. Fifty two percent of the (world's) population is women. How dare we not give them the respect as human beings? It's a human rights issue."
Azizi believes programs featuring strong women like "" can play a part in promoting women's rights and reflect the role they can play in the world.
"It is time to let women have a chance to make the world a better place."
Darius KADIVAR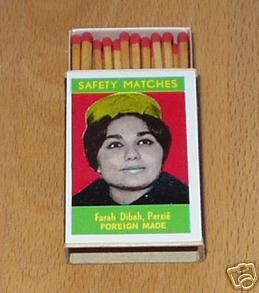 Queen Farah on matchbox!

Mayor Gavin Newsom and Supervisor Ross Mirkarimi host 1st annual Iranian New Year, Nowruz, celebration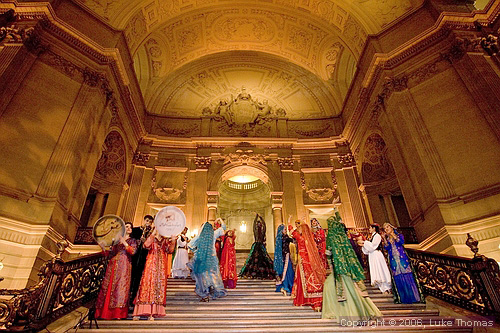 Ballet Afsaneh transform City Hall's rotunda in celebration of Nowruz,
the Iranian New Year.

Mohammad Reza Shah Pahlavi Norooz billboard in santa Monica, southern California. Photo by Mohamad Navab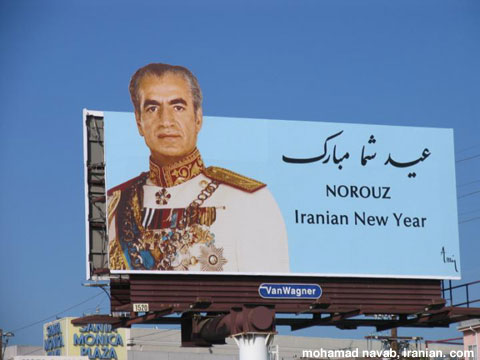 Iran's Top Female Race Driver Gets International License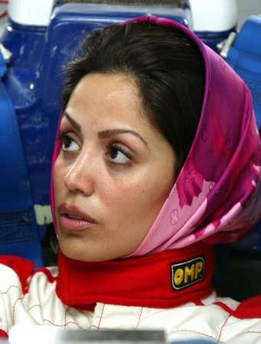 Iran's best female car racing driver Laleh Seddigh was awarded on March 17 her International Racing Driving License during the BMW School Series at the Bahrain International Circuit in Manama.
MET
Seddigh, a PhD student from Tehran, is considered to be one of the most promising-ever racing drivers in Iran. She has even outperformed the best male racing drivers in the country.
Seddigh's driving skills have earned her the nickname "a little Schumacher" after the German Formula One champion.
Asked by the BBC how men felt about her success, Seddigh, 28, replied, "Most of them, I think, are jealous, and I don't care about that."
"I am just going and going and hoping to be champion in the next years and I will really try to achieve that goal," she added.
Seddigh said that she hoped that her example would inspire more women to take up car racing. Indeed, the sport is seen to be attracting growing numbers of Iranian women.

Jews Celebrate Persian New Year Now Rooz in Israel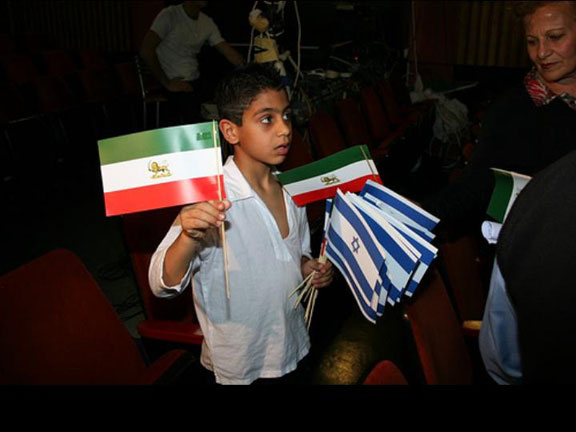 Leyla Milani
Age: 23
Vitals: 5'6", 36–24–35
Hometown: Toronto, Canada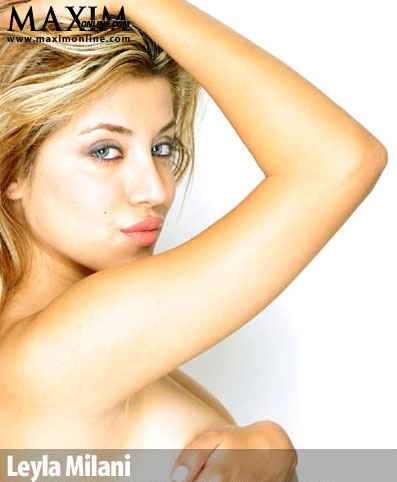 Fifteen-yard penalty, illegal hands to the everywhere: One appearance on Curb Your Enthusiasm with Larry David gave her enough experience in being neurotically critical, she was qualified to call the fouls during the 2006 Lingerie Bowl. No one looks as mouth-watering in black and white stripes as this former WWE Raw Diva search finalist—except for maybe Hamburglar.
Two things are certain—she's hot and taxes: Briefcase gals of Deal or No Deal like Leyla aren't just flashing their pearly smiles to look gorgeous. They are laughing because no matter what amount of cash prize the contestants win, Uncle Sam takes 40 percent of it.
Islamic Republic - celebrating a bunch of lies!!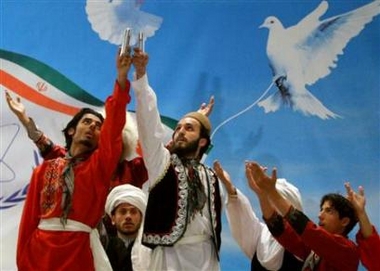 ****************
Your first lady and her polite husband in Malaisia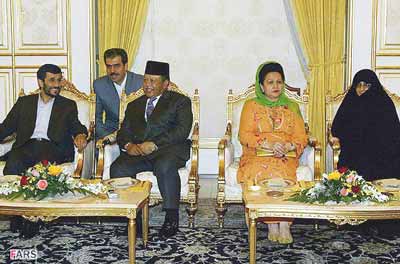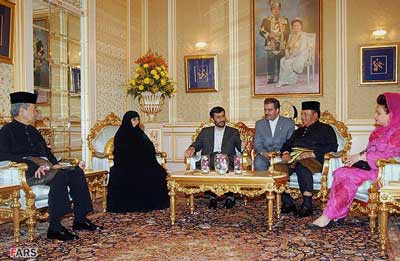 ***********************
In Berlin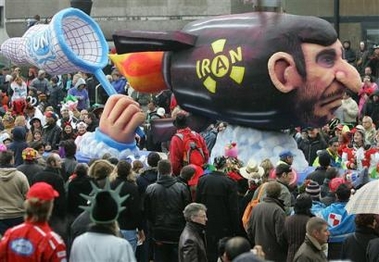 Grand Civilization!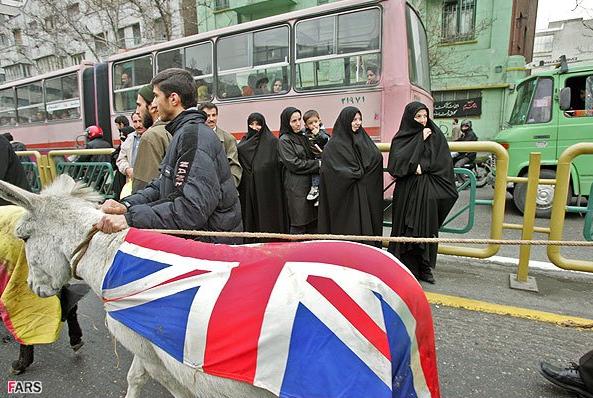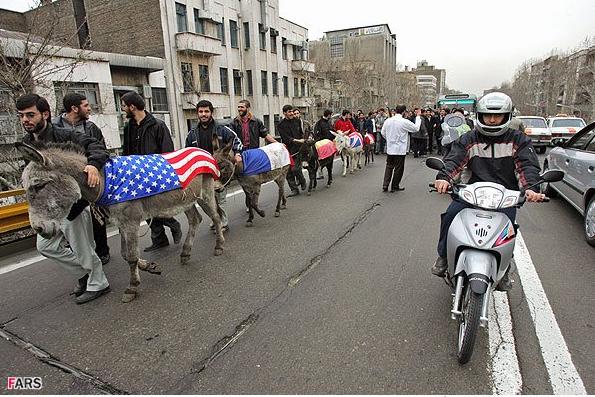 Shirine Ebadi Honored Femisnist in LA!