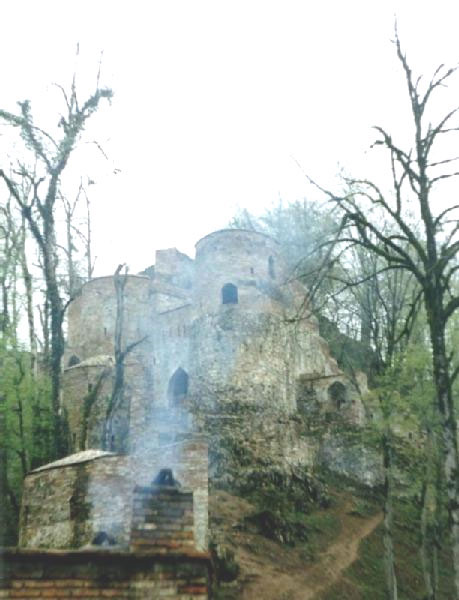 Rudkhan CastleIran's biggest ancient brick and stone castle. Rudkhan Castle, located 25 km southwest of Fooman city north Iran, is a military complex which had been constructed during the Seljuk Dynasty. The Castle is built on two tips of a mount, with an area of five hectares. Its architects have benefited from natural mountainous features in the construction of the fort. Also a river known as `Rudkhan Castle River' exist on the right side of the castle, which originates from the heights and flows from south to north. Rudkhan Castle occupies an area of about 5 hectares and sits at the two peaks of a mountain at elevations of 715 and 670 meters and is fortified by strong fortifications and battlements at a length of 1,550 meters. The castle's 42 towers still stand intact.After crossing a mountainous winding route and passing dense and very beautiful jungles, the first thing that the traveler discovers is the castle's bigentrance gate which is grand and huge.


Kariz in Kish

The Kish qanat is more than 2,500 years old and currently has been converted into an underground town at a depth of 16 meters below the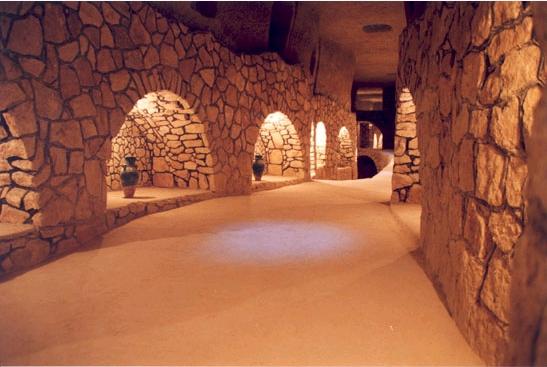 surface, with an area of more than 10,000 sq m. In the reconstruction of this qanat named Kariz, spaces have been allocated to handicraft stalls, restaurants and traditional teahouses, amphitheaters, conference centers, and art galleries. Efforts have been made to preserve the traditional and historis fabric of the site.
The underground town of Kariz on Kish Island is some 2500 years old and features one of the oldest of the ancient Iranian water irrigation systems called "Qanat"

Qanat is an ancient system found in arid regions that bring groundwater from the cliff, or base of a mountainous area, following a water-bearing formation (aquifer) or rarely from rivers, and emerge at an oasis, through underground tunnel or a series of tunnels. The tunnels perhaps several kilometers long, are roughly horizontal, with a slope. This allows water to drain out to the surface by gravity to lower and flatter agricultural land. Considered to be the oldest feat of human engineering, this system can be found still working in Iran.

Church in Azerbayejan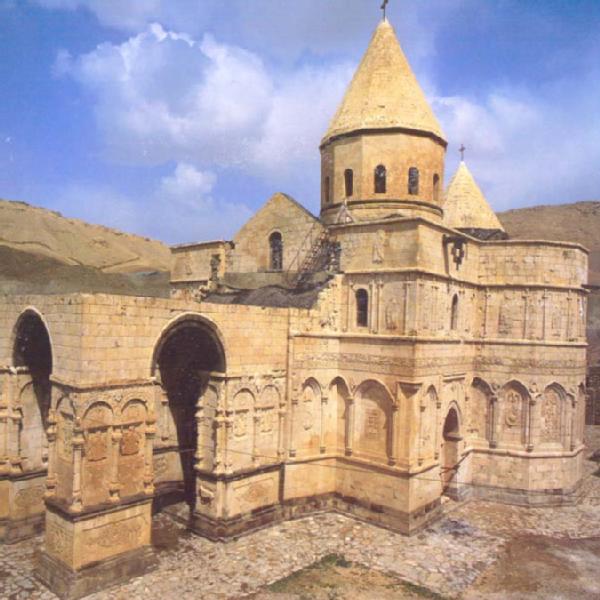 In the North of Iran?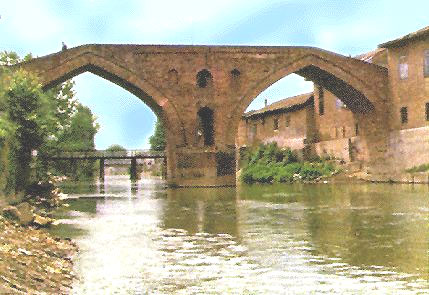 Babak Khorramdin's Fortress in Azarbayejan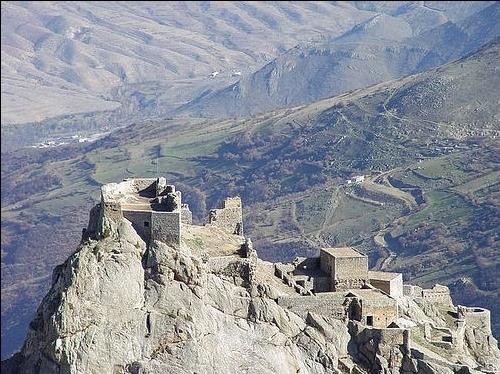 ---
Parade in New York
Iranian.com
Sent by: dariush kadivar
D.K. :En Plus ils ont défilé avec le Vrai Drapeau Iranien d'avant la Révolution c'est-à-dire Impériale.