Flowers in bloom near Lisse, the netherlands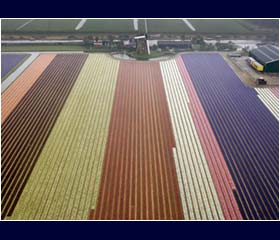 Thousands celebrate the reinstatement of Nepal's parliament in Kathmandu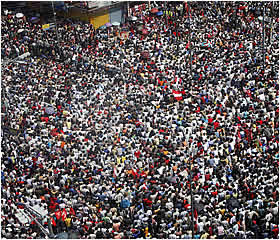 Dr. Jean A. Bernard, 98, Dies; Found Cancer in Shah of Iran
By LAWRENCE K. ALTMAN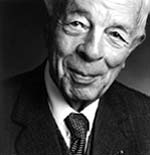 Dr. Jean A. Bernard, a pioneering French hematologist who diagnosed the cancer that the shah of Iran kept secret for many years, and that ultimately sent him to an American hospital in a chain of events that led to the Tehran hostage crisis of 1979-81, died at his home in Paris on April 17. He was 98.
Dr. Bernard was a member of the French Academy, which announced his death.
As a prominent doctor whose name is attached to a children's bleeding disorder, Dr. Bernard occasionally consulted on patients who demanded anonymity and secrecy.
He did not know who the patient would be when a trainee of his, practicing in Iran, asked him to come to Tehran urgently in 1974. Dr. Bernard took another trainee, Dr. Georges Flandrin. The patient was Shah Mohammad Reza Pahlavi, who was bothered by an enlarged spleen.
From a bone marrow test, the doctors diagnosed chronic lymphocytic leukemia and Waldenstrom's macroglobulinemia, a blood condition. But the shah refused to have more thorough testing because he did not want others to know of his ailment.
On a follow-up visit in 1974, the French doctors recommended that the shah start taking an anticancer drug, chlormabucil. But when they examined him again in 1975 in Switzerland, they learned that he was not taking the drug as prescribed.
The shah was deposed in the Iranian revolution of 1978 and fled to Mexico. When his cancer worsened in 1979, President Jimmy Carter allowed him to enter the United States for treatment at New York Hospital in Manhattan. A few days later, a group of Iranians seized the American Embassy in Tehran, holding 52 staff members hostage for more than 14 months, until January 1981.
The shah died in 1980 after being treated by medical teams as he wandered the world for treatment of his cancer and its complications.
Jean Alfred Bernard was born in Paris on May 26, 1907. In 1940, he joined the French Resistance. He was caught and imprisoned until the end of World War II.
In 1947, he and Dr. Marcel Bessis developed exchange blood transfusion as a therapy for childhood leukemia. The transfusions induced what is believed to have been the first temporary remission of acute lymphoblastic leukemia in children, Prof. Jacques-Louis Binet, a hematologist and secretary of the French Academy of Medicine, said last week. In 1948, Dr. Bernard and Dr. Jean-Pierre Soulier described a hereditary syndrome that does not allow platelets to stick to blood vessels and form clots. It leads to bleeding in children and is now known as the Bernard-Soulier syndrome.
"Our country has lost a great doctor and a pioneering spirit," President Jacques Chirac of France wrote to Dr. Bernard's family.
URL: http://select.nytimes.com/mem/tnt.html?emc=tnt&tntget=2006/04/30/world/europe/30bernard.html&tntemail0=y

The construction of the Freedom Tower, to replace the destroyed World Trade Center, begins in New York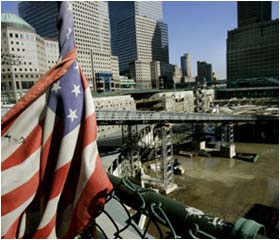 German Chancellor Angela Merkel meets Indian musicians during a tour of the Hanover Technology Fair

John Lennon's sketches sell for $226,000

One of John Lennon's schoolbooks sold for 126,500 pounds ($226,000) at a London auction late on Wednesday, more than 50 years after the former Beatle filled it with colorful sketches and poems.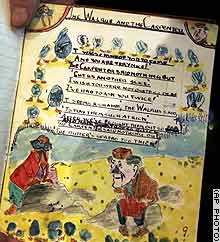 "The Walrus and the Carpenter" is one illustration in John Lennon's 1952 schoolbook.
Image:

Bahar Soomekh will play in 007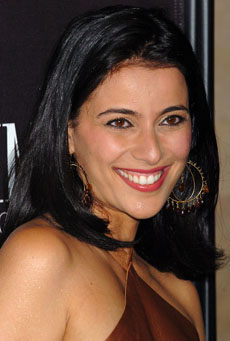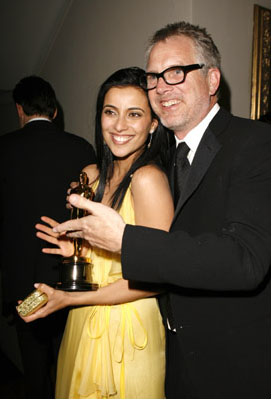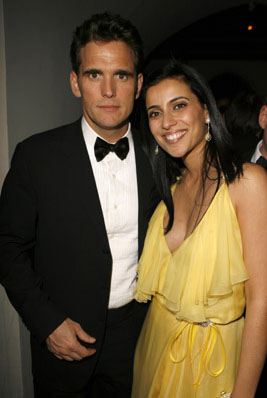 Queen Beatrix and Kofi Annan attend celebrations marking 60th anniversary of International Court of Justice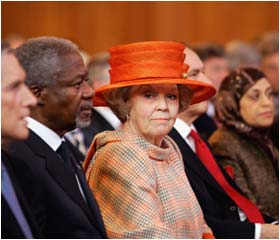 Happy Easter!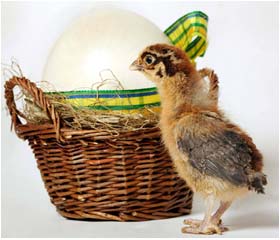 Afghan policemen crack down on opium cultivation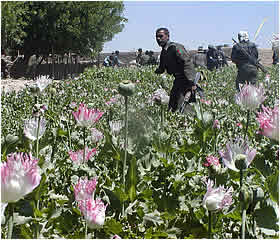 San Francisco marks centenary of 1906 earthquake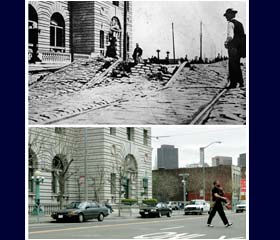 Laura Bush reads to children during the White House annual Easter Egg Roll

Cameroon's first lady, Chantal Biya, accompanies Empress Michiko into luncheon at Imperial Palace in Tokyo

Indonesia prepares to evacuate 30,000 as Java's Mount Merapi volcano shows signs of erupting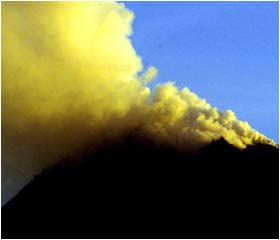 Queen Noor of Jordan speaks during inauguration of U.N. University International Leadership Institute in Amman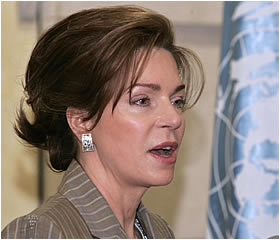 Chinese President Hu Jintao dines with Microsoft chairman Bill Gates on Seatle visit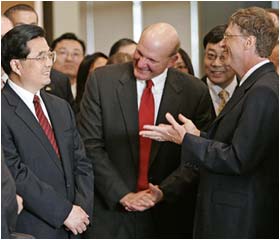 Spain's new born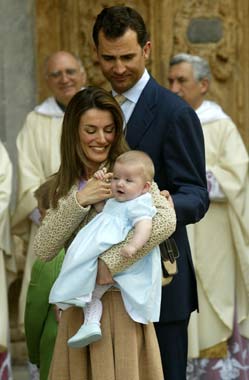 Denmark's new born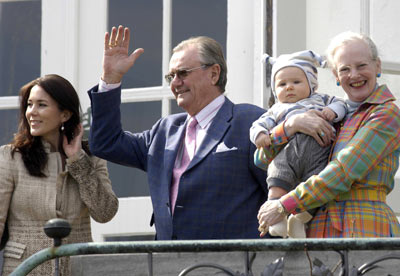 Elizabeth turns 80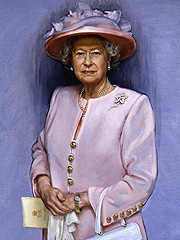 The unveiling of the new painting - which is on display at London's Mall Galleries from April 25 through May - coincides with the revelation the Queen has no plans to quit the throne. In an interview with the BBC, the monarch's cousin, the Honourable Margaret Rhodes, said she is "perfectly sure" the Queen will never retire or abdicate, as had been speculated.


Pope Benedict XVI leads special prayer vigil to mark first anniversary pope John Paul II's death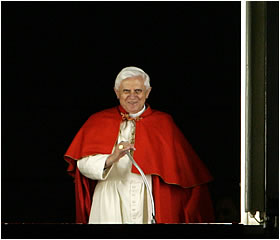 George Bush tosses out the first ball at the Reds v Cubs baseball game in Cincinnati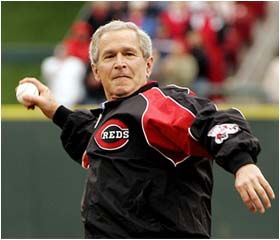 Sofia Loren at opening of 'Scicolone, Lazzaro, Loren' exhibition in Rome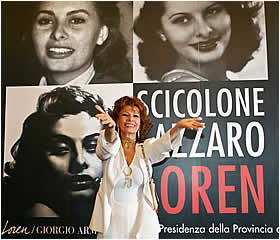 Napoleon Bonaparte's Flinklock Pistols up for auction in London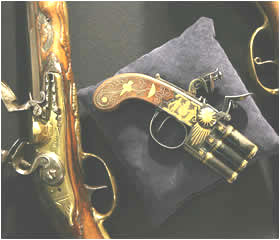 The Empire movie magazine review of Tony Curtis receiving is lifetime achievement award from Sir Roger Moore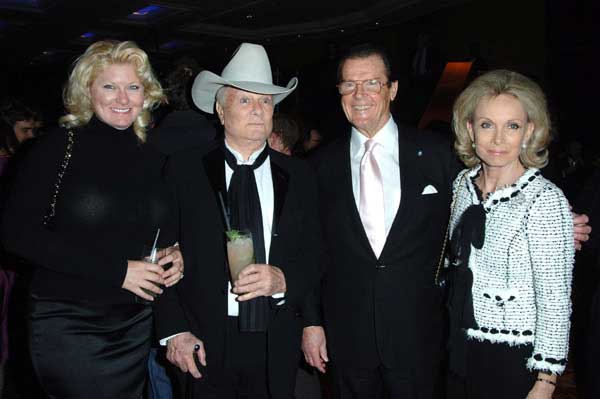 French star Catherine Deneuve shows off with an Yves Saint Laurent Robe for Helmut Newton in front of an official portrait of the Iranian Coronation of 1967.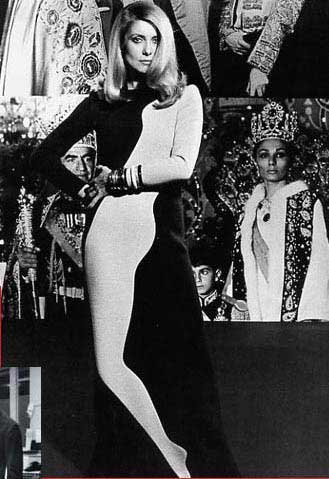 Queen's secret sorrow over Diana revealed.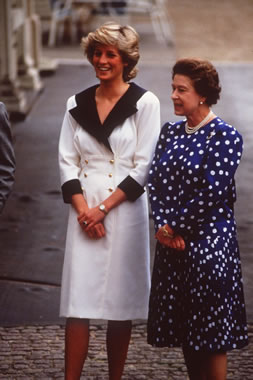 A new documentary on the Queen casts light on the pain and the grief she felt following Princess Diana's death. In the BBC report, which airs on Sunday, a senior aide goes on television to shed light on the dark days after the tragic accident when the royal family was accused of being out of step with public sentiment. Rather than worrying about the national mood, an assistant private secretary explains, Queen Elizabeth was too busy caring for Princes William and Harry as they mourned their mother. "What comes across from the interview is that she is a grandmother and her first concern was to help her grandsons cope with their grieving," said a BBC spokeswomen.

Princess Haya charms the polo fans in Dubai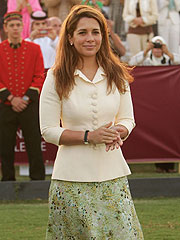 Jordan's Princess Haya has proved her sister-in-law Queen Rania isn't the only member of the Hashemite dynasty who embodies grace and style, after making a winning impression on polo fans gathered for a high-profile match in Dubai. King Abdullah's half-sister, who is married to the Middle Eastern country's ruler Sheikh Mohammed Bin Rashid Al Maktoum, was guest of honour at the inaugural Cartier International Challenge. The 31-year-old, who was sporting a tailored cream jacket and green floral skirt for the event, also shares Rania's concern for humanitarian causes, as she campaigns actively for a variety of children's organisations.

Lisa Marie Presley confirms wedding to guitarist and music producer Michael Lockwood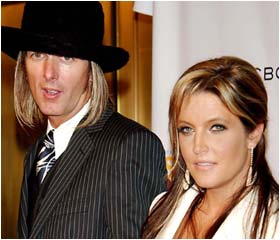 'Barkus' Mardi Gras dog parade in New Orleans

'cow parade' representing 25 nations of EU on show in Shanghai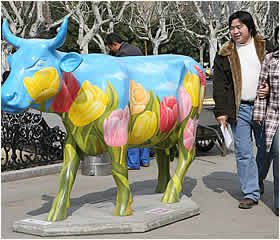 Russian pair Navka and Kostomarov perform in Free Dance event during Winter Olympics in Turin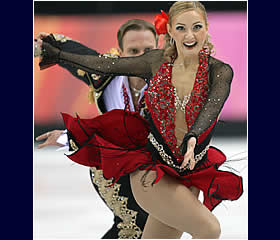 At least 40 killed and nearly 30 injured when the roof of a market collapses in Moscow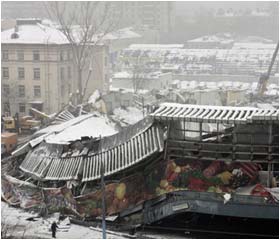 Jaws author Peter Benchley dies

Peter Benchley had a lifelong fascination with the sea
US author Peter Benchley, whose novel Jaws was made into one of Hollywood's most famous films, has died aged 65.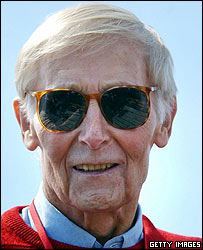 He died of complications from pulmonary fibrosis, a progressive scarring of the lungs he had been diagnosed with last autumn, son-in-law Chris Turner said. "It was peaceful," Mr Turner added, saying that the writer's wife Wendy and other family members were by his side. A Harvard graduate, raised in New York City, he was once a speechwriter for President Lyndon B Johnson.
He also worked as a journalist before becoming a novelist and publishing Jaws in 1974. Mr Benchley, who lived in Princeton, New Jersey, and had two grown-up children, said he had been interested in sharks since his childhood days spent on the island of Nantucket off Massachusetts. His novel, about a great white shark that terrorises a town off Long Island, sold more than 20 million copies.
He made a cameo appearance as a reporter in the 1975 film of his book directed by Steven Spielberg. An avid environmentalist and diver, his lifelong fascination with the sea also continued with other books such as The Deep and The Island. Despite writing books about the terrors of the deep, Mr Benchley wrote that he had "never been hurt by a sea creature, except for jellyfish and sea urchins. "If you're careful, you don't have to worry about being attacked by sea creatures," he wrote on his website.
http://news.bbc.co.uk/1/hi/world/americas/4707576.stm

Athina Onassis, turns 21
Athina and her handsome beau out and about during a trip to Rome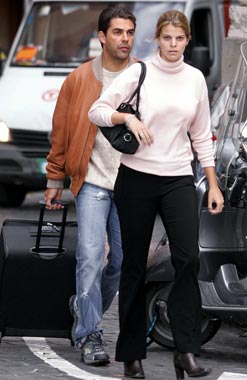 Scott Reisfield, grand nephew of Greta Garbo, at opening of 'Portraits from her Private Collection' in Frankfurt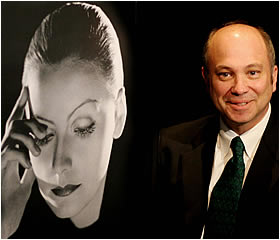 iraqi officials try to contain spread of bird flu that has already cost two lives

Russian President Vladimir Putin visits Spanish royals at Madrid's Zarzuela Palace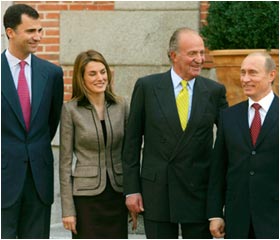 Sophia Loren helps carry the Olympic flag out onto the main stage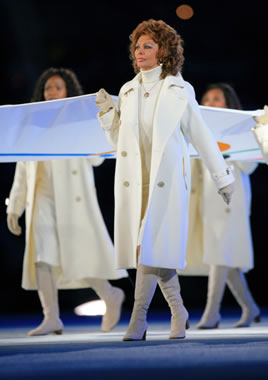 Valentine's love and kisses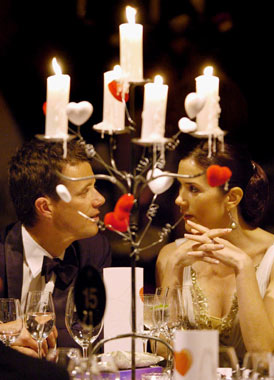 With Valentine's Day just around the corner, we take a look at royalty's most romantic couples. Above, Denmark's future king and queen, Frederik and Mary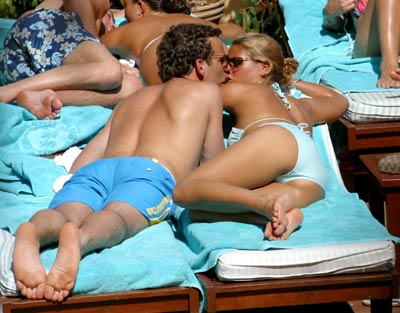 While enjoying the sizzling heat of Marbella, Princess Madeleine of Sweden gets close to boyfriend Jonas Bergstrom

A portrait of first American president George Washington by artist George Willson Peale is expected to fetch a record $10m (£5.7m) at auction. The painting, signed and dated 1779, is one of eight full-length portraits of the American revolutionary by Peale, and the only one privately owned.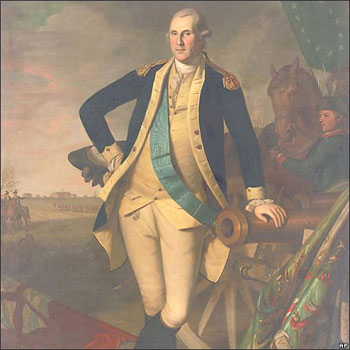 At least 345 pilgrims killed after stampede during stone-throwing ritual of the Hajj pilgrimage in Saudi Arabia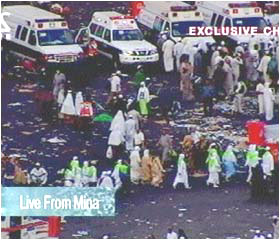 ---
Men's Fashion
Agnes B. - Givenchy - Ungaro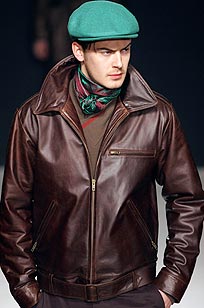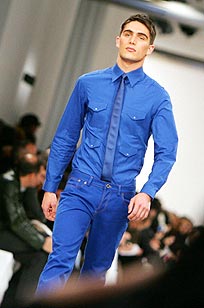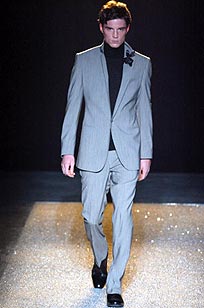 Haute Couture
Pucci - Armani - Le Perla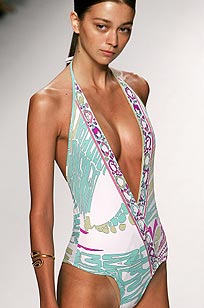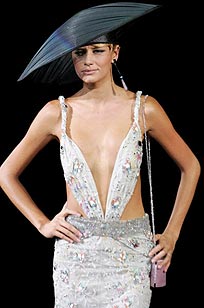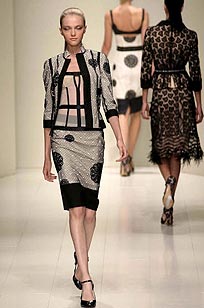 Missoni - Moschino - Barocco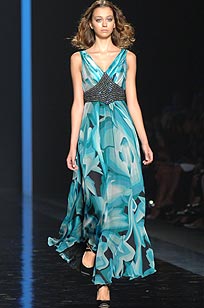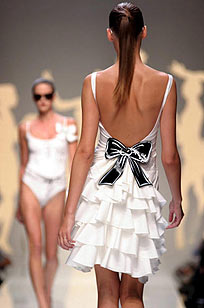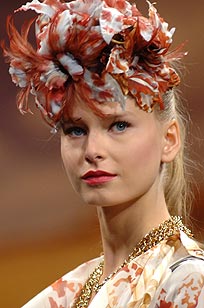 Versace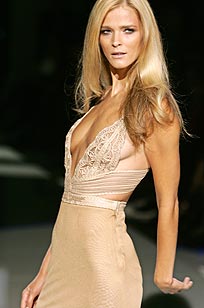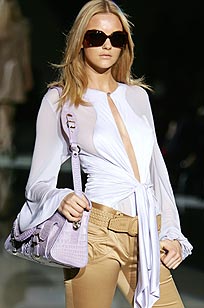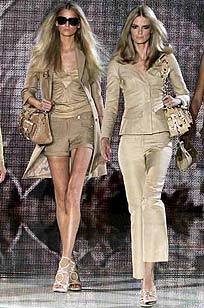 ----------------------------------------
Some of the information/pictures have been taken from Hello Magazine
www.hellomagazine.com